penguindf12
Bubsy the Bobcat (500+)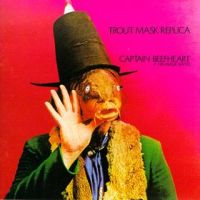 Joined: 04 Aug 2006
Posts: 598
Location: Denver CO
Posted: Sun Jun 03, 2007 3:03 pm

Post subject: (Broken) The Broken Arms Suite

---

ReMiXeR(s): penguindf12
Game(s) ReMiXeD: Ducktales
Song(s) ReMiXeD: Title, Stage Select, Moon Theme, Boss Theme, One-Winged Angel (briefly), Title again

Comments:

Here's the re-mixed & variable bitrate-d Broken Arms Suite! Sorry it took so long... anwyay, I think the volume issues are largely resolved, plus some sound quality issues have been fixed - this is the final version (I hope). There's a brief quotation of "Giant Moth!" in the solo "live" section...just thought I'd point that out. But it remains a Ducktales-only-and-Ductales-oriented mix. Just in case you're wondering, the "live" section towards the end is intended to imitate the "bootleg" live sound - as if it was taped from the audience or something.

Here's the original message I typed:

Extended to its originally intended length and dressed up quite a bit - but the spirit is essentially the same. Now that I've gotten a new computer, it can come to full life. Once again, the lyrics are the Finnish interpretation.

Now then, the fine individuals involved with this project were:

Ghost OD on the Sprite can, vocals, vocorder, and subliminal messages; sephythesixteenwingedangel on spoken word introduction and subliminal messages; Jean-Luc_Pikachu on the magnificent "outer space" tenor sax; jedi_of_pi on the shitty alto sax and synthesizer; Hewey on trumpet; Dewey on oboe and clarinet; Louie on violin and "GIANT MOTH!"; Scrooge McDuck on voice and electric guitar in the live section; Mario on space yell; and myself on MIDI keyboard (piano, synth voices, etc.), guitar, bass, drum solo, production, vocals, subliminal messages, drum programming, arrangement (had to write out sheet music on the second half of the moon theme for Hewey, Louie, and jedi_of_pi), etc.

Also a special thanks to Brian Eno, Mario Mario, Scrooge McDuck, Steve Hackett, and the bands Radiohead, Genesis, and Rush.

Please enjoy (again)!
Viiklas
Churchy La Femme



Joined: 05 May 2005
Posts: 2,414
Location: Irony
Posted: Sun Jun 03, 2007 10:23 pm

Post subject:

---

that stage selection part was most enjoyable.

this whole mix was enjoyable.



this is one of my most definite yes's as a judge faggot. i mean jdgfgt.
_________________


Xenon Odyssey wrote:

the greatest April Fool's joke from viiky would be if he came back and judged some songs
Divisible by Waffle
no




Joined: 18 Nov 2005
Posts: 5,181

Posted: Mon Jun 04, 2007 5:56 pm

Post subject:

---

Wow, great to see this back in here again!

Makes me wish I had an NES growing up so I could play this game.